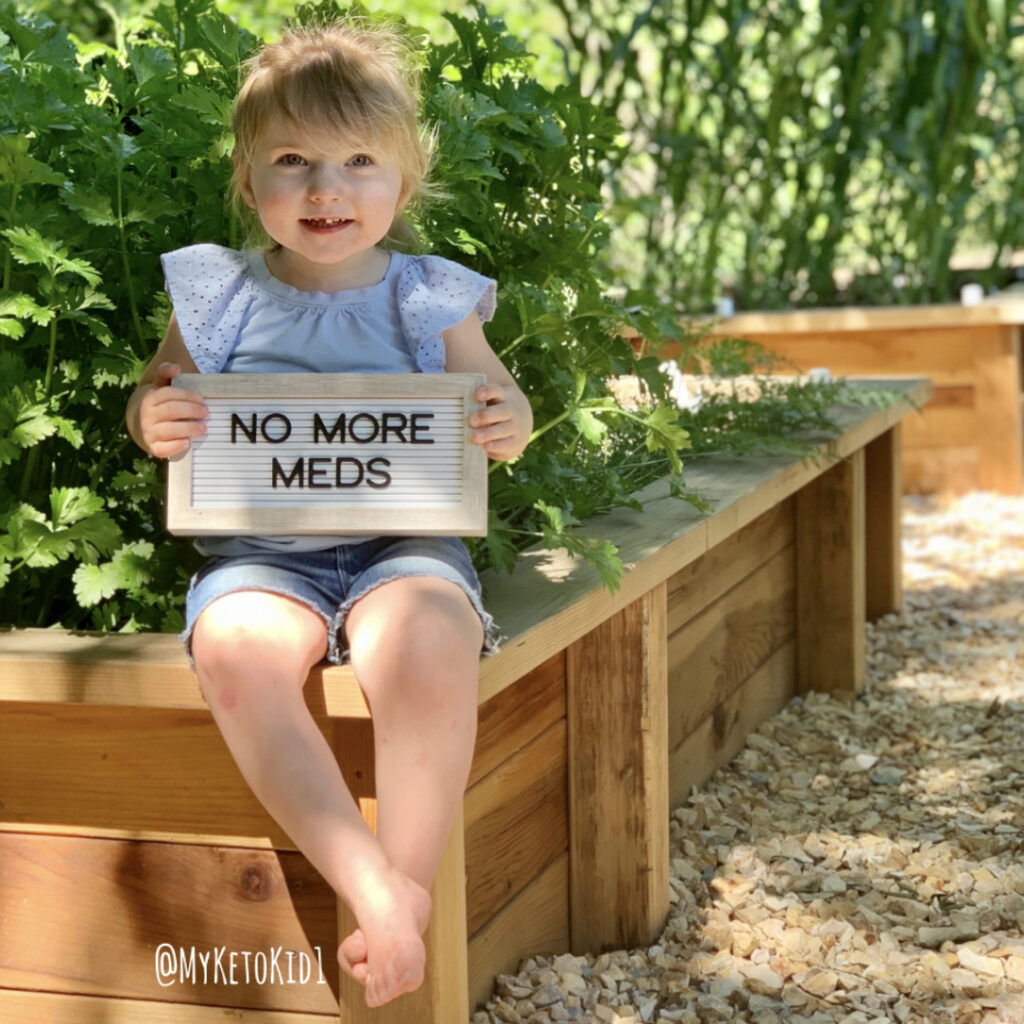 This is a day we've waited a long time for. And didn't even know if it would ever come. A couple years ago, I wasn't even daring enough to dream of this.
When Reese started keto, she was on 6 meds and still having 100 seizures a day. Within days of starting the ketogenic diet, she became seizure free. Although she had started some meds mere days before, I always had a feeling it was keto. Our neuro agreed. Still, we were aggressive with starting meds and wanted to be conservative in weaning meds.
Reese is still on a bunch of supplements.
And I'm still nervous. But I'm thankful. So, so thankful that ANY treatment resulted in seizure freedom, but even more so that it has been food.