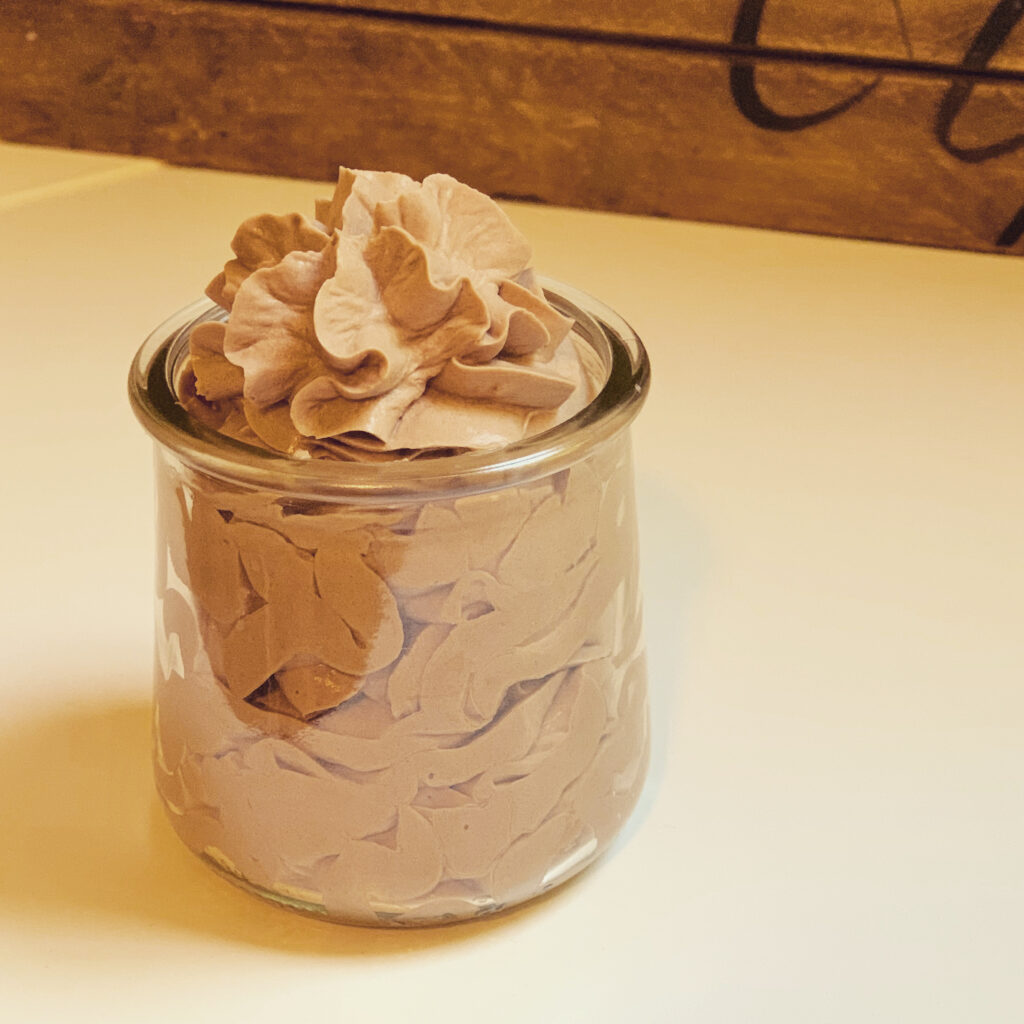 A friend shared a chocolate pudding recipe that looked delicious… It had me craving chocolate pudding!
I wanted something that I could share with Reese (we're still trying to limit her protein), and I think I came up with a winner… it's very slightly tangy, which I personally liked, but if you didn't, I'm sure adding a little more sweetener would lessen it.
In a nutribullet, combine:
83g heavy cream
70g marscapone
58g cream cheese
20g powdered erythritol
6g unsweetened cocoa powder
1.3g vanilla
and blend until it's a pudding consistency. Super simple!
The best part? It's a 4:1 ratio!
For Reese, this makes about 3 servings. It's a total of 813 calories, 81.18 fat, 11.8 protein, and 8.5 net carbs. Of course, macros will vary based on exact ingredients used.