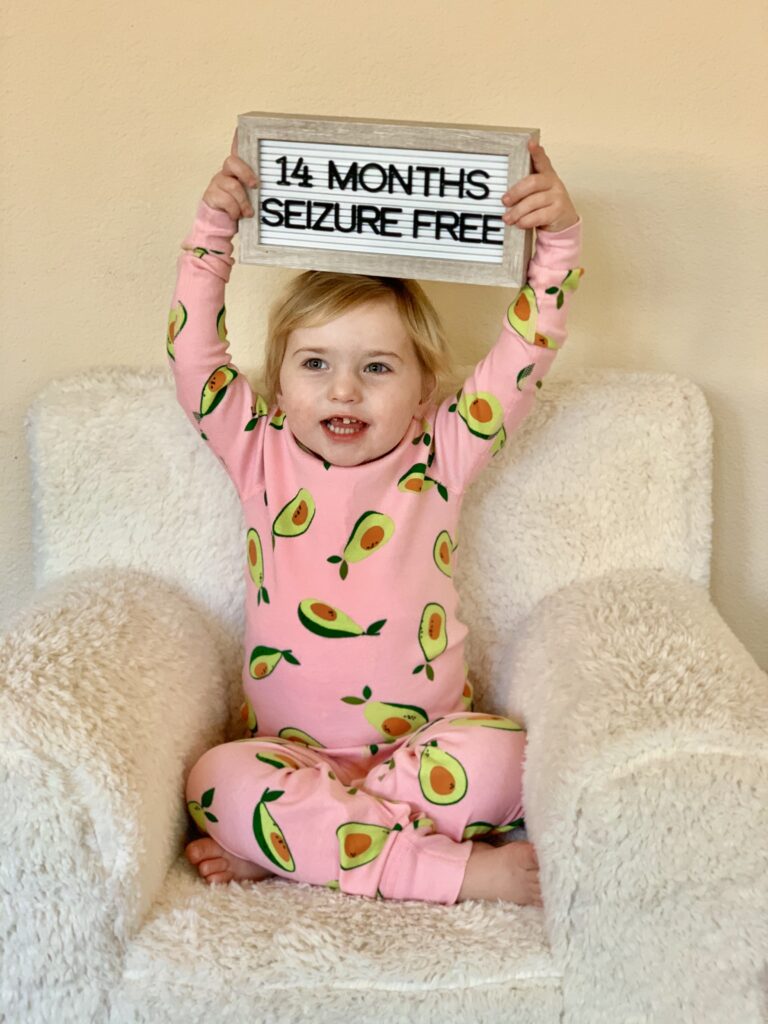 If the last couple years have taught me anything, it's that there is nothing more important than our health.
I can't believe it's been 14 months since Reese's last seizure.
We're embracing this quarantine by staying home and taking it easy. Reese is living her best life by spending the entire day in her keto pajamas!