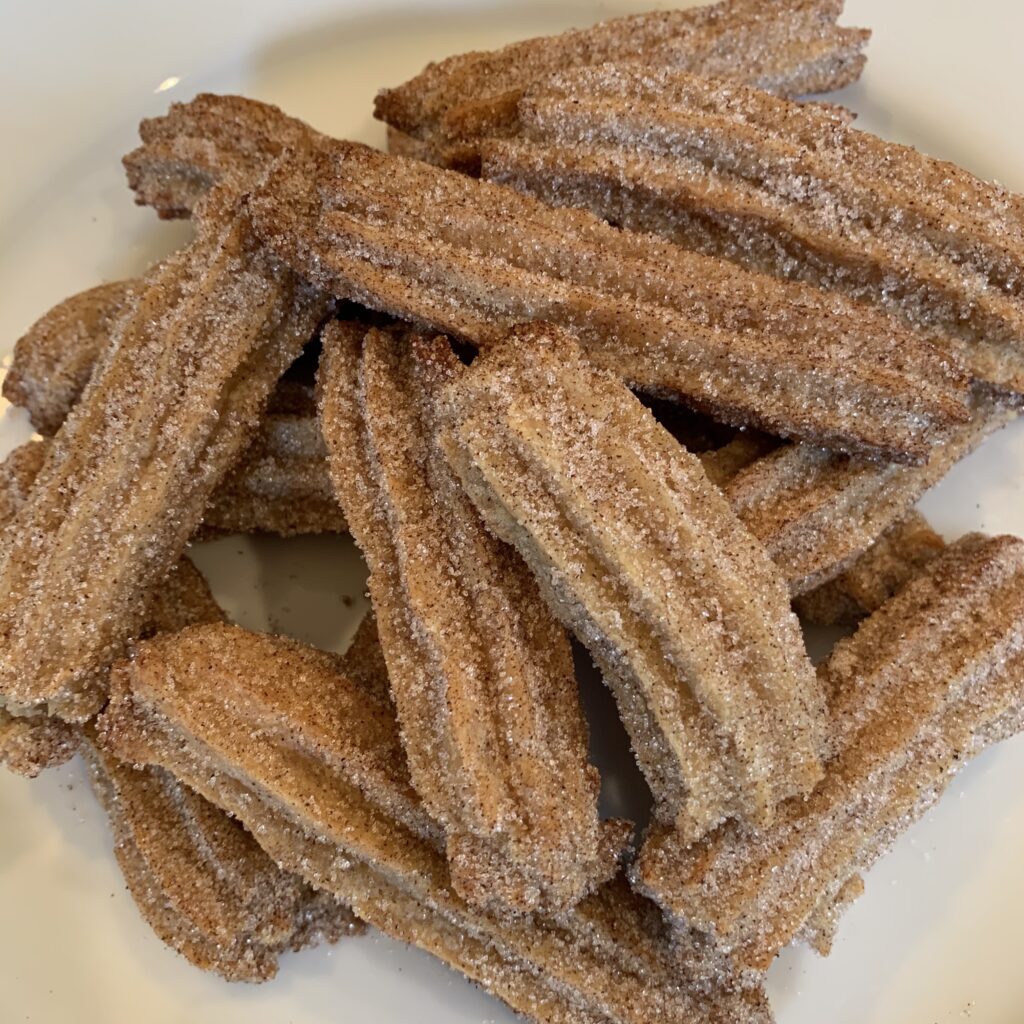 We were supposed to go to Disneyland twice during this quarantine. Small price to pay for health, but I still miss it. It's my happy place.
Disneyland posted the recipe for their churros and I decided to try to make it keto so I could pretend that I was at Disneyland. And they turned out quite good!
I followed the recipe with a few keto changes… For the dough, I used 236.5g water, 112g butter, 1.5g salt, .7g cinnamon, 125g almond flour, 12g coconut flour, 10g xanthan gum, and 51g egg. For the "sugar" coating, I used 60g Lakanto classic and 1g cinnamon. Instead of frying them, I baked mine for 40 minutes at 350 degrees.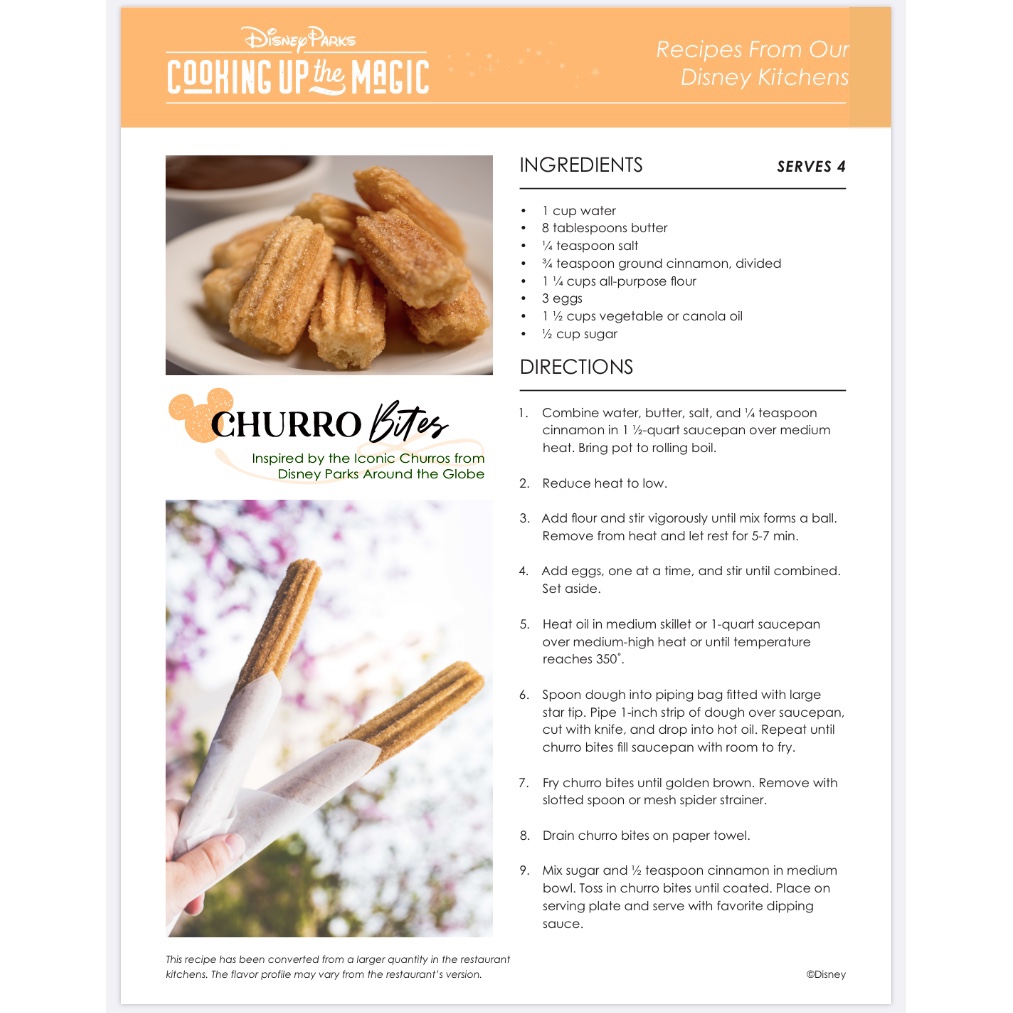 And the best part? The churros are a 3:1 ratio!! That's not as good as being at Disneyland, but it's close!
The entire recipe is 1696 calories, 164.14 fat, 35.98 protein, and 18.76 net carbs. Macros will vary depending on exact ingredients used.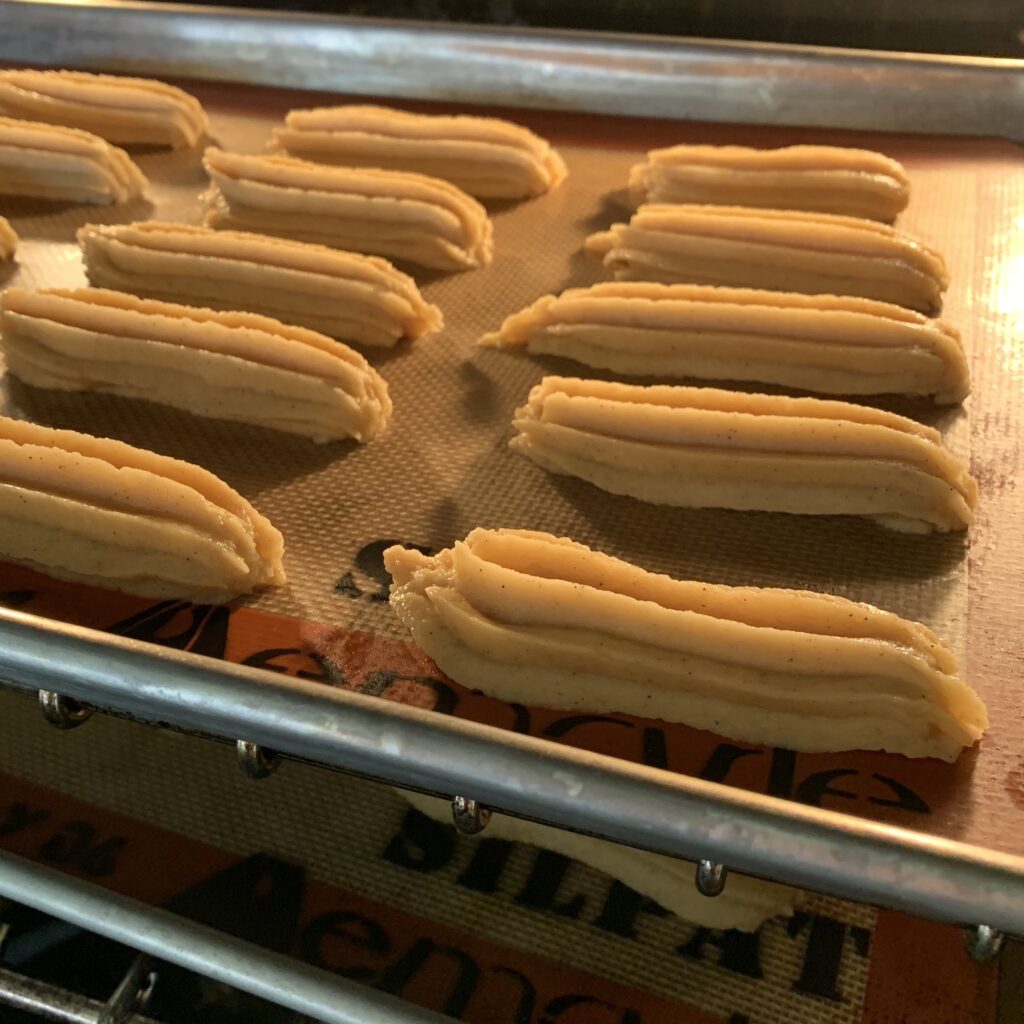 For conventional measurements, it's 1 cup water, 8 tablespoons butter, 1/4 teaspoon salt, 1/4 teaspoon cinnamon, 1 1/4 cup almond flour, a little less than 2 tablespoons coconut flour, 4 teaspoons xanthan gum, and 1 egg for the dough. And for "sugar" coating, about 1/3 cup sugar substitute and about 1/3 teaspoon cinnamon.
Now let's hope the world can get back on track so I we can all celebrate @EpilepsyAwarenessDay at Disneyland in November!